Et La'asot is a nonprofit organization that helps to improves the quality of life for children with disabilities and their families. We have over 1000 dedicated volunteers, mostly teens, who are highly positive and energetic and know just how to fill the children's days with joy and fun. We organize many different types of activities, trips, camps and more on an ongoing basis.


Et La'asot is run through two small branch offices staffed primarily by volunteers. Costs are kept down to a minimum. We recognize that a large percentage of the families that we serve incur high medical costs, and are unable to afford extracurricular activities for their children, family outings or vacations. For this reason, we heavily subsidize all of our activities, offer free services when required and provide different types of financial assistance to families in need.
Any amount of support that you can provide is appreciated!
Credit card: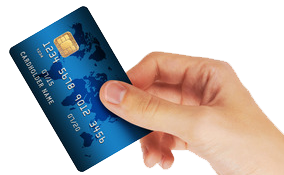 You may donate by Credit Card through this links:
Checks:
Donations are tax-deductible in Israel, U.S.A, Australia, Switzerland and in Canada.
If you live in USA:
Please send your checks made out to the PEF Israel Endowment Fund earmarked to Et Laasot and request that your gift to be transferred to us. PEF Israel Endowments
317 Madison Ave Suite 607
New York 10017 NY
PEF will provide you with a USA tax exemption receipt (501(c)3) and transfer your entire gift to us.
If you live in Canada:
Checks may be sent to The Ne'eman Foundation's office in Canada:
The Ne'eman Foundation
75 Lisa Crescent
Thornhill, ON L4J 2N2
Canada
If you live in Israel:
Please send your check to:
Et Laasot
14 Hanotea Street
P. O. Box 16060
Netanya, Israel
42060
If you wish to donate by credit card please contact: 054-6474997 or click here.
***We invite you to join our "adopt a child" program, where you can completely cover the costs of all of our activities for one child for an entire year with a donation of $2,000!